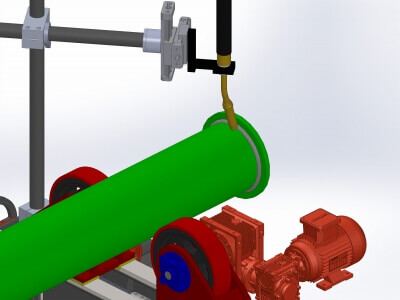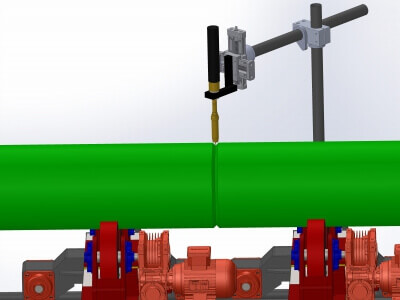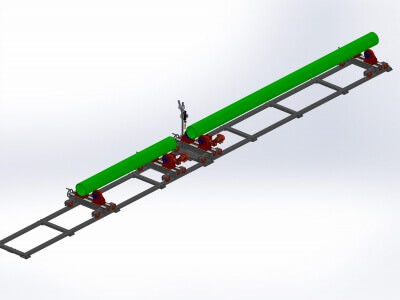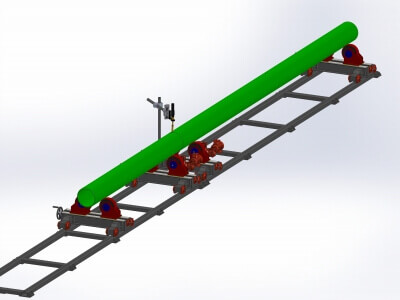 This system is a high quality and fast solution partner for the circular welding operations of the cylindrical parts where diameters are variable. The system is used for the circular welding and for the rotation of the parts such of tanks, pressurized containers, pipes of the water towers, boilers, containers, reactors, fuel barrels etc.
As the rotators increase the efficiency and speed in both automated and manual welding processes, they play an important role in steel construction workshops due to the fact that they also decrease the use of the cranes to bare minimum.
With the Barrel Benders, the operators may twist the parts clockwise or anticlockwise in a precise manner in speeds that can be adjusted from the control panel. The equipment of the barrel benders is comprised of two units being one driver and one idler. The number of the drivers and idlers may be changed for custom applications.
Automated welding apparatus is optional.

Standard Features
Standard Capacities: 3,5 and 8 tons. Optional production is possible upon request.
• Adjustable rotation speed.
• Differential Height Adjustment
• Wireless remote controller
• Digital Speed Indicator on the control panel that enables the rotation tracking
• Polyurethane wheels that absorbs impact and vibrations
• Braked and mechanical fan cooling motors

Optional Features
• Manual and automatic movement on the rail.