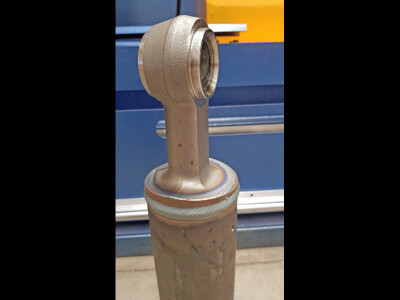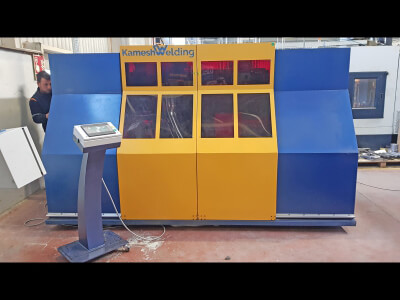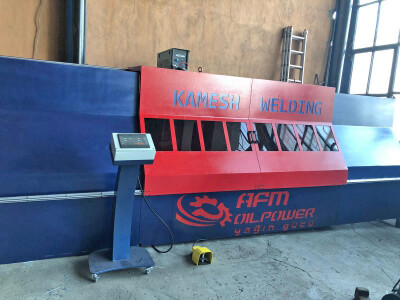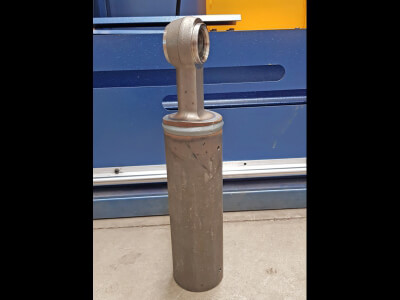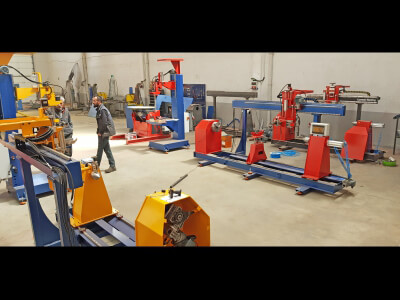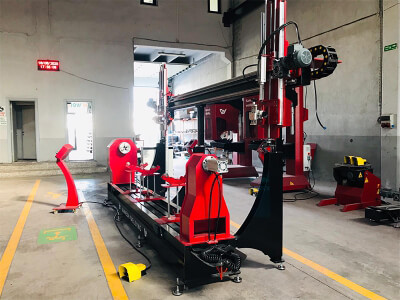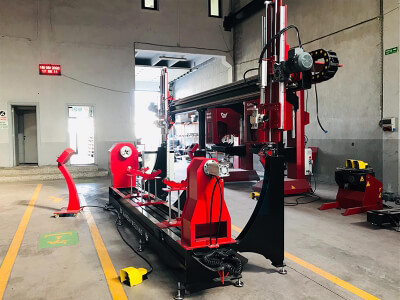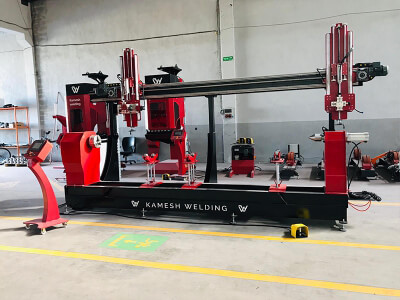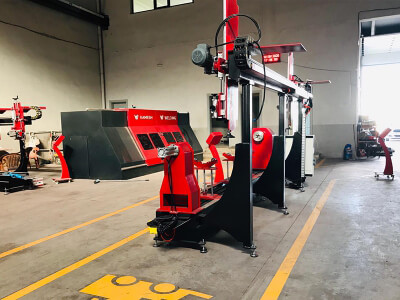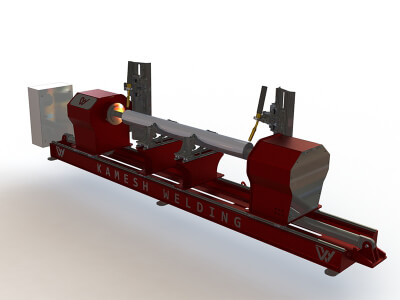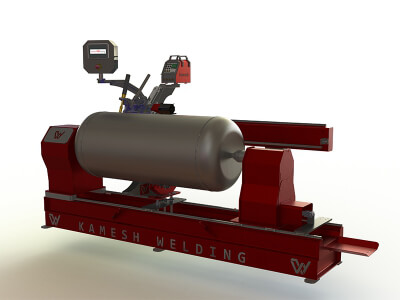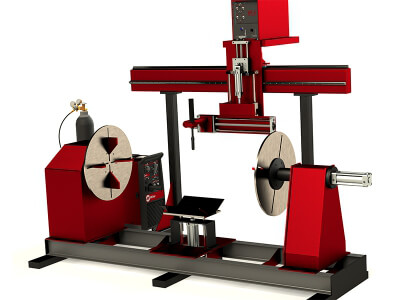 Circular Welding Machine; This machine is mainly composed of a machine bed, a rotating spindle box, a beam, a pneumatic tailstock,
a welding torch pneumatic lifting mechanism, a welding torch adjusting mechanism and automatic welding
controller. The machine can be used for automatic welding of all kinds of ring welds with a suitable welding power
source. This equipment is mainly used for high quality circumferential seam welding of workpieces of different
materials, sizes and shapes. These machines are widely used for welding products such as gas cylinders, drive
shafts, shock absorbers, mufflers, pipe flanges, hydraulic cylinders, water tanks, fuel tanks. The machine can be
installed with more than two welding torches according to the customer's needs and welded at the same time.
| | | | | |
| --- | --- | --- | --- | --- |
| Technical Details  | KWDKM-1000 | KWDKM-1500 | KWDKM-2000 | KWDKM-3000 |
| Metarial Diameter  (Min.Max/MM) | 100-650 | 100-650 | 100-650 | 100-650 |
| Workpiece Lenght  (MM) | 1000 | 1500 | 2000 | 3000 |
| Convertor  Motor (KW) | 0,37 | 0,37 | 0,37 | 0,37 |
| Bevel Drive Diameter  (MM) | 200 | 200 | 200 | 200 |
| Center Type  | 5 mors | 5 Mors | 5 Mors | 5 Mors |
| Meterial Weight  (KG) | 400 | 400 | 600 | 800 |
| Dimension (MM) | 1350x2200x1500 | 1350x2900x1500 | 1350x3750x1600 | 1350x4750x1600 |
| Color | Red - Black  | Red - Black | Red - Black | Red - Black |
| Weldign Method  | Tig /Migmag/Saw | Tig /Migmag/Saw | Tig /Migmag/Saw | Tig /Migmag/Saw |